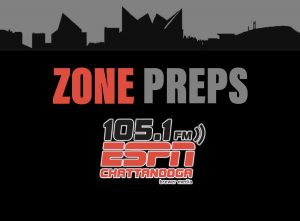 High School Sports coverage from Chattanooga's Sports Leader. Follow on Twitter @ZonePreps, and use the hashtag #ZonePreps for all prep news and scores.
This Fall, ESPN Chattanooga will be expanding their Friday night football coverage with the "Zone Preps Show" hosted by Brooks Carter.
The Zone Preps Show will bookend our Game of the Week w/Gary McGaughey & Wells Guthrie, with a 1 hour show before the game, and a postgame show until midnight.