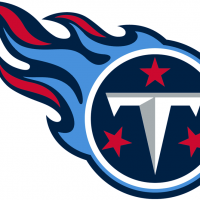 The Tennessee Titans and Project C.U.R.E. Nashville, who is the world's largest distributor of donated medical relief, will host a personal protection equipment drive in Nashville on Sunday, March 29 at Nissan Stadium.
The drive will take place from noon to 4:00 p.m. CT in Lot A of Nissan Stadium. The drive aims to benefit local hospitals, clinics and other health organizations that are in need of medical supplies due to the COVID-19 pandemic. Those wishing to donate supplies for this cause can place their items into collection bins that will be separated six to ten feet apart to follow social distancing guidelines. Two car lines will be set up for donators to drive by and place their donated items into the bins.
Items that are donated must be unopened and unused. Needed supplies are listed below:
Sterile and non-sterile gloves
Hand sanitizer
Bleach bottles and sprays
Isopropyl alcohol
Eye protection and goggles
Clear face shields
Tie-on or ear loop masks (cloth masks will not be collected)
Respirator masks and/or filters (N-95, N-99, P-100)
PAPR respirators (3M or MaxAir), hoods, filters, batteries, chargers and tubes
Biohazard bags
Those interested in attending the event should enter Lot A off of Woodland Street and exit on Russell Street. Project C.U.R.E delivers multiple semi-truck sized containers packed with medical equipment and supplies on average each week.