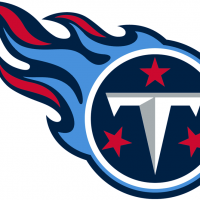 The Tennessee Titans have agreed to terms with former Falcons' offensive lineman Ty Sambrailo on a one-year deal, the team announced on Wednesday.
Sambrailo, who turned 28-years old on March 10, has spent time at both left and right tackle during his NFL career, which has spanned five years with both the Falcons and the Denver Broncos. The 6-foot-5, 310-pound lineman also lined up at left guard for the Falcons in 2018. He was mainly a reserve early in his career with the Broncos, playing in 28 games and starting nine during his two years in the centennial state. Sambrailo played in 44 games with six starts during his three years in Atlanta.
The Falcons released Sambrailo along with Devonta Freeman and Desmond Trufant on March 16. His release saved Atlanta $3.7 million against the cap.
In college, Sambrailo started at all five offensive line positions at Colorado State. He was a four-year starter for the Rams, earning consensus first-team All-Mountain West votes from the league's coaches and media.
The Titans re-signed Dennis Kelly earlier during the free agency period. Kelly is the favorite to start at right tackle after the Cleveland Browns lured former starter Jack Conklin away from Nashville.
The versatility of Ty Sambrailo gives the Titans a viable option at each position. The offseason battle between he and Dennis Kelly for the starting right tackle spot could be an intriguing one.