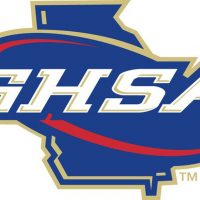 The Georgia HIgh School Association has decided to suspend all athletic practices and competitions until further notice. The earliest possible date to resume athletic events is April 6.
The decision comes one day after Georgia Governor Brian Kemp mandated no gatherings of ten or more people within the state of Georgia. GHSA Executive Director Robert Hines felt like Kemp's mandate applies to schools and sporting events. Hines had originally ordered to suspend all athletic events through March 31, but after the acceleration of the coronavirus pandemic and the disease's spread throughout the state, that order was adapted accordingly.
The GHSA Associate Directors will meet on Friday, March 27 to decide how to go forward with the spring season and Spring championships.
To read Dr. Hines' statement on suspending athletic events, click here.