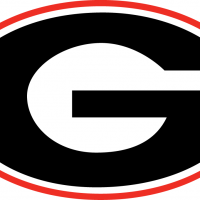 Georgia's Anthony Edwards, one of the most talented freshman in college basketball this season, has decided to forego the remainder of his eligibility and enter the NBA Draft.
— Anthony Edwards (@theantedwards_) March 20, 2020
Edwards is expected to be a top selection in the draft, possibly even the No. 1 overall pick. The freshman from Atlanta, Georgia played in all 32 games for the Dawgs this season, averaging 19.1 points per game and 5.2 rebounds per game. His freshman season concluded with SEC Freshman of the Year honors and was selected to the All-SEC second team by the league's coaches.
Edwards has signed to be represented by Octagon, the agency that represents Trae Young and Cam Reddish of the Atlanta Hawks. Octagon welcomed Edwards to the family on their official Twitter account.
We're excited to welcome @UGABasketball standout Anthony Edwards (@theantman05) to the #OctagonFamily. 🙌🙌💪💪 pic.twitter.com/TwdmsMLZKm

— Octagon (@Octagon) March 20, 2020
The guard said before the SEC Tournament that he was unsure of his future, but a little over a week later, he has made his decision. College basketball underclassmen have until April 26 to declare for the draft. The Golden State Warriors hold the No. 1 overall pick, followed by the Cleveland Cavaliers and the Minnesota Timberwolves. The NBA Draft is set to take place on June 25 at the Barclays Center in Brooklyn, New York.