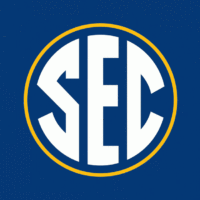 The Associated Press released their final college basketball top-25 poll on Wednesday. The final rankings were based on play through March 11, the final day of play before the coronavirus brought the season to a halt.
The poll features two teams from the Southeastern Conference, the regular season conference champions, the Kentucky Wildcats and Bruce Pearl's Auburn Tigers.
Kentucky, who checked in at No. 8 in the final rankings, finished the season 25-6 overall and 15-3 in conference play. Head coach John Calipari earned SEC Coach of the Year honors and guard Immanuel Quickley was selected the SEC Player of the Year by the league's coaches. The Big Blue's Nick Richards (first-team) and Tyrese Maxey (second-team, all-freshman team) received postseason honors from the league's coaches. Richards and Ashton Hagans received All-SEC defensive team honors as well.
The Auburn Tigers received the AP's No. 20 spot in the poll. The Tigers split with Kentucky, defeating the Wildcats inside of Auburn Arena on Feb. 1. Auburn's Samir Doughty led the team with 16.7 points per game, earning him first-team All-SEC honors. Highly touted freshman Isaac Okoro averaged 12.9 points per game, 4.4 rebounds per game, 2.0 assists per game in what could be his lone season as a Tiger. The 6-foot-6 freshman  earned all-freshman and all-defensive team recognitions this season.
The full Associated Press rankings can be found here.