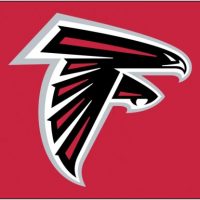 The Atlanta Falcons have announced that the team will release running back Devonta Freeman, cornerback Desmond Trufant and offensive lineman Ty Sambrailo.
The move to release Freeman, which was first reported by NFL Network, saves $3.5 million against the 2020 salary cap ahead of free agency. Freeman had three years and $21 million remaining on his contract. The former Florida State back spent six years in Atlanta and rushed for 3,972 yards and 32 touchdowns. He was a two-time Pro Bowler (2015 and 2016) and was a second-team All-Pro selection in 2015.
Cornerback Desmond Trufant has had a shaky tenure with the Falcons. He was the best corner on Atlanta's roster before being released, as he led the team with four interceptions despite playing only nine games in 2019. Cutting the cornerback saves $4.95M for the 2020 offseason, and potentially more following June 1. Trufant still had three years remaining on the five-year, $68.75MM extension he signed with Atlanta prior to the 2017 season.
Sambrailo, who just celebrated his 28th birthday on March 10, played in 13 games as a reserve last season. He appeared in 44 games for the Falcons after coming to Atlanta from the Denver Broncos via a trade at the start of the 2017 season. Releasing Sambrailo saves around $3.7 million against the cap.
The Falcons will save over $12 million in cap space due to moving on from Freeman, Trufant and Sambrailo. The NFL's free agency period will begin at 4 p.m. ET on March 18, which is the start of the league's new year.