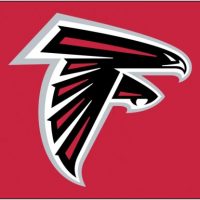 The Atlanta Falcons have agreed to terms with fullback Keith Smith on a three-year, the team announced on Saturday.
He is a six-year NFL veteran and signed with the Falcons on Sept. 2 of last year. The San Jose State product played in sixteen games for the Birds, making five starts. He was an asset on special teams, forcing two forced fumbles and making eight tackles, both of which were tops on the team.
Smith, who came out of college as a linebacker, started his professional football career in 2014, signing with the Dallas Cowboys as an un-drafted free agent. He quickly made the switch to fullback prior to the 2016 season and won the starting job at the position for the 2016 and 2017 seasons.  Smith signed with the Oakland Raiders on Mar. 15, 2018 as a restricted free agent.
In four seasons as a fullback, Keith Smith has rushed eight times for 13 yards and caught 14 receptions for 82 yards. Last season, he played 196 snaps for Atlanta, which were the most of his career. He caught one pass for 13 yards and carried the ball five times for eight yards, including four first downs.