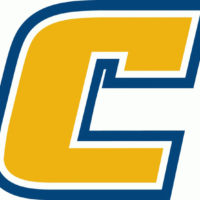 UTC Softball pitcher Allison Swinford was named the Southern Conference Pitcher of the Week on Monday. Swinford is the second Mocs' pitcher to receive the honor as senior Celie Hudson was honored on the week of February 10.
Swinford shined during the opening weekend of the Clearwater tournament. She went 1-0 with a 0.86 ERA in 16.1 innings in the circle. She allowed two earned runs and nine hits, eight of which were singles, while striking out 14. Swinford took the circle on Friday, Mar. 6 against Western Michigan in Clearwater, throwing her first complete game as a Lady Moc. She gave up one run, which was unearned and struck out two over seven innings of work in the 3-1 victory over the Lady Broncos.
During the 2020 campaign, Swinford has logged 56.1 innings of work and holds a 3.73 ERA. She has given up 30 earned runs, fanned 48 batters and given up 52 hits this season.
The junior from nearby Dalton High School was an All-Freshman team selection in 2018 and was named to the Southern Conference's All-Academic team last season.
The Lady Mocs will resume action in Clearwater on Wednesday when they matchup with Merrimack at 11:00 a.m. inside of the Eddie C. Moore Softball Complex in Clearwater, Fla.