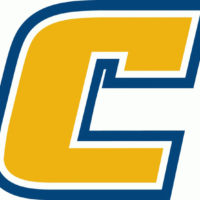 The University of Tennessee-Chattanooga men's basketball team saw their SoCon tournament run come to an end in a quarterfinal loss to the seven-seeded Wofford Terriers 72-70.
Junior forward Ramon Vila led the Mocs on offense with 19 points. The All-SoCon third-team selection added seven rebounds and an assist to his stat line. Graduate student Matt Ryan scored 16 points on a 5-for-10 shooting clip (4-for-9 from 3-pt range). Ryan became the 25th Chattanooga Moc to score over 500 points in a season in the process. The Vanderbilt transfer scored 501 points in his lone season with the Mocs.
Vila's 19 points were a game-high for both sides. Wofford's Storm Murphy led the Terriers offensively with 15 points.
Wofford will play top-ranked ETSU in the SoCon championship game on Monday, Mar. 9 at 7:00 p.m. inside of Asheville's Harrah's Cherokee Center.