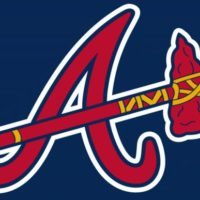 Atlanta Braves outfielders Ronald Acuña Jr. and Marcell Ozuna have had trouble reaching base early during the spring training exhibition games they've played.
Acuña is hitting a chilly 2-for-24 over nine games this spring. The former National League Rookie of the Year has struck out 11 times, which means nearly 50-percent of his at-bats have ended in a punch out. Acuña struck out three times in Sunday's spring training exhibition game against the New York Yankees. His spring training batting average dropped to .083, but that is not the worst average on the Braves' roster. That title would belong to free agent signee Marcell Ozuna.
Ozuna, who has played in seven spring training contests, is hitting a modest 1-for-18 through the midway point of spring. The former St. Louis Cardinal hit .241 in 2019 with 29 home runs and 89 runs batted in. Entering his eighth major league season, Ozuna is a .272 career hitter and sits at 963 hits, which averages out to 137 hits a year or just over one hit a game if he plays his average of 133 games.
Both outfielders have proven to be capable of doing major damage at the plate during their time in the big leagues, so these stats are nothing to worried about. Acuña is coming off of an All-Star season where he hit .280 with 41 bombs, and Ozuna hit a scorching .312 in 2017, which was his final season with the Miami Marlins.