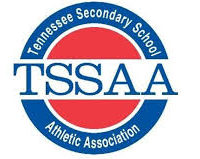 Meigs County, Red Bank and Bradley Central's girls' basketball teams competed in the sectional round of the TSSAA State Tournament, needing only one win to advance to the state quarterfinals.
Upperman 44, Meigs 42
Meigs hosted a sub-state game for the first time since 2014 when Region 4-AA runner-up Upperman visited Decatur on Saturday night. The Lady Tigers would ultimately fall to the Lady Bees 44-42 in double overtime, but the game was nothing short of exciting. Jacelyn Stone's bucket at the end of regulation would tie the sectional at 36 and send the game into an extra frame. The teams would need a second overtime period after trading buckets in the first overtime.
Upperman's Reagan Hurst lead the offensive attack for the Lady Bees with 14 points, five rebounds, four assists and four steals. Sophomore Brooklyn Crouch and junior Torie Brooks chipped in with seven points each in the win.
Meigs will end their season at 24-10 overall and a perfect 10-0 in District 5-AA play.
Red Bank 38, Macon County 83
A game after seeing their 15-game winning streak snapped, the Red Bank Lady Lions traveled to Lafayette, Tennessee to play the Region 4-AA champion and No. 1 team in Tennessee's Class AA, Macon County.
Macon County's tough defense held Upperman to a season low in scoring (28 points) and did the same to the Lady Lions, holding them to just 38 points in a sub-state victory. The Tigerette defense forced 15 turnovers in the first half alone and took a 53-18 lead into halftime.
Macon County guard Jalynn Gregory scored 22 points and added four steals in the win. The junior hit five three pointers and shot 7-for-10 from the field. The Tigerettes will advance to state for the fourth consecutive season.
Red Bank finishes the 2019-2020 campaign at 28-7 overall.
Tullahoma 64, Bradley Central 72
University of Tennessee-Chattanooga signee Anna Walker carried the Bradley Central Bearettes back to the Final Four, where they look to defend their Class AAA crown. The senior post player scored 15 points and grabbed six boards in the first half. The Bearettes led 36-28 against Tullahoma after one half.
Tullahoma would fight back, cutting the Bradley lead to two with 2:36 left in the game, but the Bearettes finished the game on a 12-6 run to win 72-64.
Walker finished with 25 points and nine rebounds for Bradley Central. They will begin their defense of their Class AAA state championship when they play Lebanon at 1:15 CT on Wednesday, Mar. 11 inside of the Murphy Center in Murfreesboro.