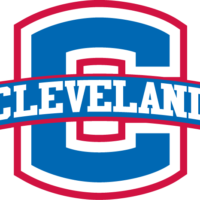 The Cleveland Blue Raiders had all the odds stacked against them in the Region 3-AAA championship game on Thursday night. Despite the game being moved from a neutral site at White County High School to Bradley Central the Blue Raiders downed the Bears 69-61, winning the Region 3-AAA title.
Cleveland star and Belmont signee Jacobi Wood dropped 17 points in the title win. Wood drained three three-pointers in only 15 minutes of playing time. Senior guard Antonio Whaley scored nine second half points and came up big on the defensive end in the revenge game for the Blue Raiders. Another Cleveland senior, Mo Schramm, put his leaping ability and explosiveness on display with a pair of rim-rattling dunks in the second half.
The path to the TSSAA BlueCross Basketball Championships just got a lot easier for the Cleveland Blue Raiders. They will host Region 4 runner-up Siegel on Monday, Mar. 9 at 7:00 p.m. Bradley Central will have to travel to region champion Blackman on Monday. Tip-off for that game will also be at 7:00 p.m.