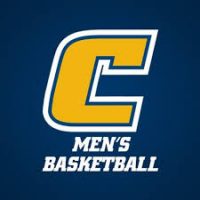 University of Tennessee-Chattanooga men's basketball players Matt Ryan and Ramon Vila were honored by the Southern Conference media and coaches on Wednesday as members of the All-SoCon team. Ryan was a consensus second team selection and Vila received consensus third team honors.
Mocs' forward Matt Ryan led the Mocs with 15.8 points per game and shot 36.1 percent from three-point range. The graduate student spent his collegiate basketball career at Division I institutions Vanderbilt and Notre Dame before coming to Chattanooga. He has played in all 31 games for the Mocs, averaging over 30 minutes per game.
UTC redshirt junior forward Ramon Vila joined his teammate on the All-SoCon team as a third team selection. Vila is second on the team in scoring, averaging 12.9 points per games and is the leading rebounder for the Mocs with 5.5 rebounds per game. His 62.2 percent clip from the field ranks tenth nationally. The Barcelona native has scored in double figures in fourteen of the last fifteen games for the Mocs.
UTC opens up the Ingles Southern Conference Championships with UNC Greensboro. Tip off is set for 8:30 p.m. on Saturday, Mar. 7 inside of the Harrah's Cherokee Center Asheville, North Carolina.