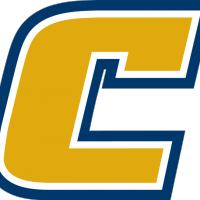 The University of Tennessee-Chattanooga men's and women's basketball teams are preparing for the Southern Conference tournament, which begins on Thursday at the Harrah's Cherokee Center in Asheville, North Carolina.
The mens team finished sixth in the conference, earning them a third matchup with UNC Greensboro. The Mocs' last played the three-seeded Spartans on Feb. 29 at McKenzie Arena, which ended in a 74-72 win for the home team. The first matchup between the two took place on Saturday, Jan. 18, where UNCG defeated Chattanooga 72-52. The Mocs and Spartans meet up in Asheville on Saturday, Mar. 7 for an 8:30 p.m. tip-off.
The women's basketball team will travel to Asheville a couple days earlier than their male counterparts, as the second-seeded Lady Mocs tangle with the No. 7 Mercer Lady Bears on Thursday, Mar. 5 at 3:30 p.m. The Lady Mocs split the season series against Mercer, as the home teams won both contests. Mercer won in Macon on Jan. 25 55-48 and UTC won inside of McKenzie Arena 58-52 on Feb. 20. Junior Bria Dial lead the Lady Mocs in scoring in both matchups against the Lady Bears. The forward scored 20 and 17 points over two contests with Mercer.
More information on the 2020 Ingles Southern Conference Men's and Women's Basketball Championship presented by General Shale Harrah's Cherokee Center Asheville can be found here.