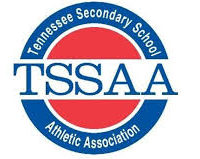 The high school basketball postseason moves on in Tennessee as the region championships tip-off tonight. Meigs County, Red Bank and Bradley Central are the three teams representing the Chattanooga area on Wednesday, and at least one Scenic City team will come away with the region crown.
Region 3-AA Championship: Meigs vs. Red Bank
In Region 3-AA, both No. 1 seeds from Districts 5 and 6 will meet as Meigs County battles Red Bank for the tournament crown at East Ridge High School at 7:00 p.m.
The Lady Tigers, led by junior guard Jacelyn Stone, will appear in their fourth consecutive Region 3-AA championship game on Wednesday. Meigs sits at 23-9 overall and a perfect 10-0 in District 5-AA play.
Red Bank is arguably the hottest team in the state as the Lady Lions have rattled off 15 straight wins Bailey McGinnis' Red Bank team is 28-5 on the year and senior Bailey Lee is a big reason for their success. Lee along with junior Raijeria Bell's 24.0 points per game through her last three games, have provided the spark Red Bank has needed throughout their winning streak. The Lady Lions will need that same spark to knock off Meigs on Wednesday night.
Region 3-AAA Championship: Bradley Central vs. Stone Memorial
District 5 champion Bradley Central will entertain District 6 No. 3 seed Stone Memorial on Wednesday night for the Region 3-AAA championship at White County High School at 7:00 p.m. A win for the Bearettes will give the program its 41st region championship.
The Bearettes, who are coming off of a Class AAA State Championship a season ago, have shown zero signs of slowing down in their quest for a second consecutive state crown. Bradley Central, who holds a 27-3 overall record this season, survived a semifinal scare from Rhea County to get to the title game, defeating the Lady Golden Eagles 62-55.
Bradley Central and Stone Memorial met in last year's Region 3-AA championship game, with the Bearettes winning 56-45. A win for the Bearettes on Wednesday will give the program its 41st region championship.