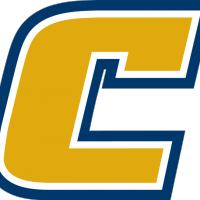 The Southern Conference released their All-Conference team selections on Tuesday ahead of the SoCon tournament, which begins on Thursday. Four University of Tennessee-Chattanooga Lady Mocs were recognized by the conference's media personnel and coaches.
Chattanooga guard Lakelyn Bouldin was the recepient of the Ann Lashley Inspiration Award. The award is given to a Southern Conference student-athlete or coach who displays courage or service and is named after a former Elon women's basketball coach. Bouldin also received All-SoCon third team honors by the league's media. She led the Mocs this season in scoring with 12.3 points per game and is currently eighth all-time on the Mocs scoring list with 1,439 points.
Graduate transfer NaKeia Burks received All-defensive team recognition from the league's coaches. Burks recorded 30 steals and seven blocked shots in her fifth year of eligibility. The redshirt senior also hauled in 116 rebounds, accumulating to 4.1 rebounds per game.
Chattanooga newcomer Dena Jarrells was a consensus All-freshman team honoree. The freshman from Dunlow, West Virginia averaged 3.9 points per game with 39 assists. The 5-foot-6 guard buried 18 three-pointers and shot 87 percent from the free throw line in her first season with the Mocs.
UTC junior forward Bria Dial was selected to the All-SoCon third team by the media. The Brentwood Academy alum led the team in points per game during conference play with 14.5. Dial has made 48 three-pointers this season, including a game-winner to defeat Wofford on Feb. 15. Her 48 three-pointers made is tops on the team.
Chattanooga won a share of their 22nd SoCon regular season title with UNCG and Samford. The Lady Mocs will open the Ingles Southern Conference Women's Basketball Championship as the two-seed and will play No. 7 Mercer on Thursday afternoon at 3:30 p.m. All of the tournament games will be played at the Harrah's Cherokee Center Asheville in Asheville, North Carolina.