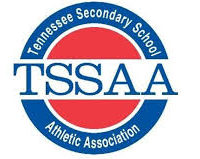 The TSSAA region semifinals for boys' and girls' basketball are underway and six Chattanooga area girls' teams took the court on Monday, hoping to secure their spot in the region championship.
Four schools (Meigs County, Signal Mountain, Red Bank and McMinn Central) qualified for the semis in the Class AA East Regional. The Class AA semifinal round was played at East Ridge High School, giving none of the four teams a true home-field advantage.
In Class AAA, Bradley Central and Rhea County duked it out for a spot in the East Regional championship game. Both teams had to travel White County High School to play, which is over an hour and a half away from both schools.
Below is an updated scoreboard from each semifinal contest involving a Scenic City prep team. Girls' brackets for each regional and each classification can be found here.
Girls' Division I-Class AA East Regional
Meigs County 56, Signal Mountain 48
Red Bank 56, McMinn Central 45
Girls' Division I-Class AAA East Regional
Bradley Central 62, Rhea County 55
The girls' region championship games will be played on Wednesday at the tournament's respective neutral site. In Class AA East Region 3, Meigs County will take on Red Bank at East Ridge High School and the defending state champs, Bradley Central, will make another long trip to White County High School to face Stone Memorial for the TSSAA Region 3-AAA East crown.