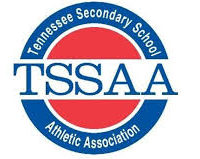 The TSSAA semifinal round of the region tournaments concluded on Tuesday as eight Chattanooga area boys' basketball teams took the court in hopes of securing their spot in their region's championship game, which will take place on Thursday, Mar. 5.
CSAS and Lookout Valley looked to advanced to the region championship in Region 3-A. In Region 3-AA, there will be an all-Chattanooga final as the four teams out of District 6 advanced to the region semifinal round. Rivals Bradley Central and Cleveland had to make the long trip to White County High School in Sparta, Tennessee for their semifinal matchup.
In Class AA's Region 4, Grundy County will play their semifinal game against York Institute on Wednesday at 6:00 p.m. at Watertown High School.
Below is an updated scoreboard from the semifinal round of the TSSAA boys' basketball region tournament. Boys' basketball tournament brackets can be found here.
Boys' Division I-Class A East Region 3
Oneida 43, CSAS 36
Lookout Valley 35, Harriman 44
Boys' Division I-Class AA East Region 3
Brainerd 57, Howard 69
Tyner 53, Red Bank 52
Boys' Division I-Class AAA East Region 3
Bradley Central 69, White County 62
Warren County 32, Cleveland 51
The region championships for the boys will take place on Thursday, Mar. 5. In Region 3-AA, Howard and Tyner will meet at East Ridge High School on Thursday night. A rematch of the District 5-AAA championship will be renewed as Cleveland meets Bradley Central at White County High School.