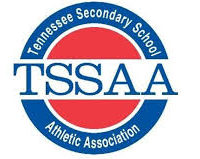 The boys' and girls' basketball regional quarterfinal round took place over the weekend with multiple Chattanooga area teams taking part. Six girls' basketball programs from Chattanooga advanced to the quarterfinal round while eight boys' teams advanced. Those that advanced will play their region semifinal games on Monday, Mar. 2 or Tuesday, Mar. 3. The girls take the court on Monday and the boys will play Tuesday.
Below is an updated scoreboard from each quarterfinal contest involving a Scenic City prep team:
Girls' Division I-Class A East Regional
CSAS 37, Oneida 84
Midway 53, Lookout Valley 44
Sale Creek 39, Wartburg Central 82
Trousdale County 71, Whitwell 67
South Pittsburg 25, Pickett County 68
Girls' Division I-Class AA East Regional
Hixson 23, Meigs County 57
Sweetwater 26, Signal Mountain 41
Polk County 36, Red Bank 53
Tyner 27, McMinn Central 55
Bledsoe County 42, Upperman 81
Marion County 27, Macon County 93
DeKalb County 71, Sequatchie County 48
Girls' Division I-Class AAA East Regional
Cookeville 46, Bradley Central 57
Cleveland 40, Rhea County 62
McMinn County 56, White County 57
Stone Memorial 62, East Hamilton 60
Boys' Division I-Class A East Regional
Sunbright 53, CSAS 58
Wartburg Central 49, Lookout Valley 59
Sale Creek 37, Harriman 47
Monterey 83, South Pittsburg 60
Whitwell 34, Gordonsville 70
Boys'Division I-Class AA East Regional
Brainerd 55, Sweetwater 50
McMinn Central 52, Howard 78
Polk County 46, Tyner 76
Red Bank 58, Loudon 50
Cannon County 63, Grundy County 75
Bledsoe County 65, York Institute 74
Sequatchie County 38, Upperman 100
Boys' Division I-Class AAA East Regional
Stone Memorial 57, Bradley Central 65
Walker Valley 48, White County 50
Ooltewah 54, Warren County 66
Cookeville 59, Cleveland 72
In Division II-AA girls quarterfinal action on Friday, Baylor defeated Pope John Paul 54-41 to advance to the Division II-AA Girls' Basketball State Final Four. The Red Raiders will take on undefeated Ensworth on Fri., Mar 6 at Lipscomb University in Nashville.  Chattanooga Christian came one game short of the big dance, falling to Brentwood Academy 84-41. The Baylor boys will also advance to the semifinals after dropping Brentwood Academy 46-39. They will open the Final Four with Briarcrest.