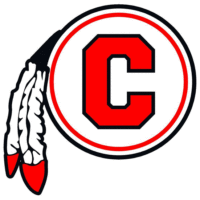 Chattooga's boys basketball team had a tough test on their hands when they walked into the Centennial Center on the campus of Georgia College and State University. The defending state champion in Georgia's Class AA and the Region 6 champion, Therrell, stood in the way of a trip to the state championship game.
Chattooga held a brief 6-5 lead early in the Class AA semi-final, but that would be their only lead of the game as Therrell overpowered the Indians in a 54-37 win. The Indians were led by senior Malachi Jackson's eight points, five rebounds, three assists and two steals. Damien Smith, Cash Allen and Jatorrian Williams chipped in with seven points each in the loss.
Therrell's Ra'Sean Fredrick led all scorers with 20 points and added four rebounds and three steals for the Panthers. The 6-foot-5 guard's left-handed shooting stroke was too much for Jared Groce's team to handle. Panthers' seniors Roman Son (eight points, two rebounds, three assists and three steals) Cameron Fortson (10 points, 6 rebounds, 2 assists and 2 steals) also provided offensive sparks for Therrell.
Chattooga's season ends at 24-7 overall and 14-1 in Region 7-AA play. The Indians turned a lot of heads as Region 7's No. 2 seed this postseason, making it to the Final Four amongst the top three teams in Class AA. Jared Groce and his staff will graduate  exactly half of their roster from the 2019-2020 campaign, including guards Jatorrian Williams and Malachi Jackson.