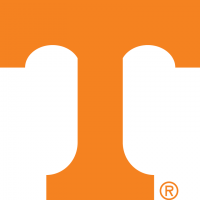 University of Tennessee defensive lineman Darel Middleton was arrested early Saturday morning on domestic assault and public intoxication charges.
The arrest occurred around 3 a.m. on Saturday morning outside of the Tennessee defensive lineman's apartment. According to the police report, Middleton's girlfriend was shoved to the ground while trying to break up an altercation between Middleton and another male. Middleton then hugged her and shoved her a second time. The report says that Middleton's girlfriend sustained a cut on her knee from the second shove.
Middleton, a rising senior for the Vols, appeared in all 13 contests for during the 2019 campaign. He finished his first season on Rocky Top with 28 tackles and one sack to go along with a forced fumble and a blocked kick. Middleton transferred to Tennessee after two years at East Mississippi Community College, where he totaled 29 tackles in 2018 and lead the team to a NJCAA National Championship.
As a prep prospect, Middleton attended nearby Powell High School, which is roughly 20 minutes from the University of Tennessee campus. He signed with EMCC out of high school and was rated the No. 4 JUCO defensive tackle in the 2019 recruiting cycle.