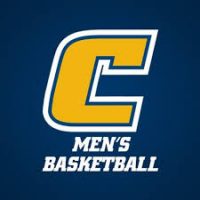 The Chattanooga Mocs mens basketball team built a big second half lead and handled the VMI Keydets, winning 71-64. The win over VMI and Wofford's loss to ETSU gives the Mocs a top six seed in the SoCon tournament, which begins on March 6 inside of the Harrah's Cherokee Center in Asheville, North Carolina.
Four Mocs scored in double figures, led by Matt Ryan's 18 points and eight rebounds. Maurice Commander (15 points), Trey Doomes (13 points) and Ramon Villa (12 points) all scored in double figures for the Mocs (18-12, 9-8 SoCon). Doomes and Villa added seven rebounds each. As a team, UTC shot 38.5% from three-point range, but shot just 1-for-9 after the intermission.
UTC would build a 37-20 lead at the half, but VMI would outscore the Mocs in the second half 44-34, scoring the first six points out of the break.  The Mocs saw its lead shrink to 12, but that was the smallest the lead would get as UTC used its well-rounded offense to coast to the victory.
Chattanooga will play in the regular season finale against UNC-Greensboro (23-7, 13-4 SoCon) inside of McKenzie Arena. The Mocs will honor the team's seniors for the final home game. Tip-off for the game is set for 4:30 p.m.