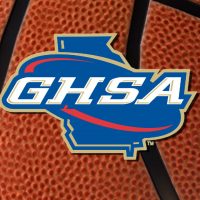 Two Chattanooga area basketball teams were in action on Wednesday. The Chattooga boys, the two-seed out of Region 7-AA traveled to Homer, Ga. to face Banks County, the Region 8 champion. Ringgold's girls hosted the quarterfinal round, and welcomed state-ranked No. 3 Beach into the Tiger Den.
Chattooga needed to defeat another region champion on the road in hopes to make it to the Final Four in Class AA. The Indians rode the hot hands of Jatorrian Williams and Damien Smith, who scored 22 and 13 points, respectively. Chattooga was ahead most of the game, winning 67-57 over Banks County. The Indians advance to the Final Four of the GHSA Class AA boys tournament and will play Class AA's No. 3 ranked Therrell on Saturday night at Milledgeville's Georgia College & State University.
Class AAA's No. 3 team, Beach from Savannah, made the trip to Ringgold to take on the Lady Tigers. The visiting Lady Bulldogs used a dominant first quarter to pull away from Ringgold and advance to the Final Four with a 47-31 win. Beach's Ameyah Dantzler finished with 11 points and 18 rebounds while Ringgold's Riley Nayadley led the host team with 14 points. The Lady Tigers finish the 2019-2020 season 20-9 overall.