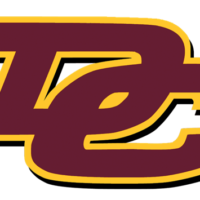 Dade County High School has found their replacement for Dale Pruitt in tenured assistant coach Jeff Poston. The school's principal, Jeff Fahrney introduced Poston as the school's next head football coach on Tuesday.
Jeff Poston takes over for the aforementioned Pruitt, who left Dade to take the head coaching job at Marion County late last month. In Pruitt's lone season as the Wolverines' head coach, the team was 2-8 overall and 2-5 in Georgia's Region 7-AA.
Poston is Dade County through and through. As a 1992 graduate of the school, Poston has served in many different roles in the football program over the past seven years. He's served as assistant head coach the past two seasons, and coached Dade's middle school football program for six years, three of which were as the head coach. Poston also coaches Dade County's wrestling team, leading three Wolverine grapplers to state titles this season.