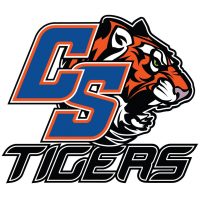 On Sunday night, the Chattanooga police responded to a two-vehicle crash on I-24 eastbound. The crash killed one man, but the police could not give an identification of the man as of Sunday night.
On Monday afternoon, Chattanooga police announced the he man killed in the I-24 crash on Sunday night has been identified as 29-year old Volonte Bell. Bell is a Chattanooga State assistant basketball coach and the brother of former Ridgeland football star and current New Orleans Saints safety Vonn Bell.
Bell had one game left against Columbia State before he wrapped up his third season as an assistant basketball coach at Chattanooga State, serving under head coach and assistant athletic director Jay Price. Before joining Price's staff, Bell served as an assistant basketball coach at Red Bank High School for a year.
The crash took place around 9:30 on Sunday night. According to the police report, Bell's Honda Civic struck a trailer attached to a Volvo truck. Bell, traveling behind the truck, failed to slow down and struck the trailer.
Volonte Bell was pronounced dead at the scene.