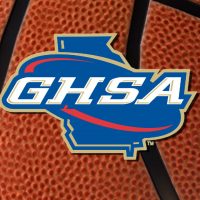 Five Chattanooga area basketball teams were in action in the second round of the GHSA Boys' Basketball Tournament. LaFayette and Chattooga advanced to the quarterfinals with wins while Christian Heritage lost at home to No. 6 ranked Trinity Christian.
LaFayette, led by Aidan Hadaway's 19 points and DeCameron Porter's 16, survived a second round scare from McDonough to win 56-51. Both Hadaway and Porter had double-doubles as the pair hauled in 12 rebounds each. McDonough had the ball under LaFayette's basket down by three, but Rambler guard Junior Barber stole the in-bounds pass and hit two game-clinching free throws to secure the win. Hank Peppers and his LaFayette bunch will host the quarterfinal round of the Class AAAA State Tournament. Region 3 champion and No. 6 ranked Cross Creek will visit Walker County for the Elite Eight showdown.
In Class AA, Chattooga overcame a 32-23 halftime deficit to win 66-60 at Thomasville. The No. 2 seeded Indians were led by Jatorrian Williams, who scored 11 points in the final quarter and sealed the win for the visiting team. Chattooga will look to play the "road-warrior" role again as they travel to Banks County for a match up with the No. 1 seeded Leopards.
In Class A Private, Christian Heritage hosted Trinity Christian from Sharpsburg, Ga. The host Lions fell behind early and couldn't come back. Trinity's three point shooting and tight defense proved to be too much for Christian Heritage, who fell behind by double digits at haltime and lost 52-42. Evan Lester scored 13 points and Nash Bingham had 12 for the Lions in the loss.
In girls' basketball action, Region 6 champion Northwest Whitfield fell to McDonough, 60-42 in the second round of the Class AAAA tournament. Tionna Baker led the Lady Bruins with 26 points and finished her prep career with 1,001 points. In Class AA, Chattooga lost at Early County, 64-45. Tia Dunaway and Kayleigh Morgan scored eight points each in the loss.