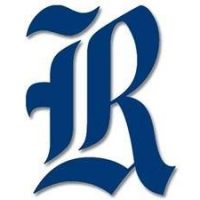 The Ringgold Lady Tigers basketball team traveled to Rutland, the No. 1 seed from Georgia's Region 4-AAA, and left with a 64-40 victory and a spot in the Elite Eight round of the GHSA Class AAA Girls' Basketball State Tournament.
Three Lady Tigers scored in double digits as seniors Rachel Akers (22 points, five rebounds and four assists) and Sydney Pittman (ten points, ten assists, five rebounds and five steals) provided the offensive spark for head coach Margaret Stockburger's team. Sophomore guard Rachel Lopez chipped in with 12 points and six steals and Riley Nayadley and Sarah Headrick added six points each in the winning effort.
The road victory moves Ringgold into the Elite Eight round of the state tournament. The Lady Tigers will host Beach High School from Savannah. The Lady Bulldogs sit at 19-9 overall on the year and hold a 12-2 mark against Region 3-AAA opponents. Beach finished second in the Region 3-AAA standings behind state-ranked No. 1 Johnson-Savannah. They are led by the impressive backcourt of junior Kaila Rougier and senior Madison Evans. Both guards average double digit points this season and can score the basketball at will.
The Elite Eight showdown between two top-ten teams in Georgia's Class AAA will take place on Wednesday, Feb. 26 inside of Ringgold's David Moss Gym. Tip off is set for 6:00 p.m.