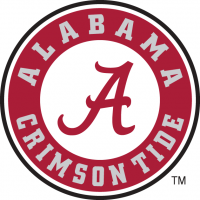 Former University of South Florida head coach Charlie Strong will be joining Nick Saban and his Alabama coaching staff for the 2020 season. ESPN senior writer Chris Low was the first to report the news. He will serve as a defensive analyst for the Tide in 2020.
Strong has served as the head coach at Louisville, Texas and South Florida during his coaching tenure. The 59-year-old has served in different stints at the University of Florida under head coaches Ron Zook and Urban Meyer. He was the Gators' defensive coordinator during their two national championship seasons before taking the head coaching job at Louisville.
Strong was rumored to have been interviewing with University of Florida head coach Dan Mullen about a possible return to Gainesville, but will instead head to Alabama, making him the third FBS head coach as an analyst in Tuscaloosa. Major Applewhite and Butch Jones are the other two former FBS head coaches currently on Saban's staff.
Strong has worked for a number of successful college football head coaches during his coaching career. That list consists of former South Carolina head coach Steve Spurrier, the legendary Lou Holtz, Urban Meyer and now arguably the most decorated college football coach in Saban.
Strong is a renowned recruiter and a great defensive mind in college football. His abilities in both facets will be used as an asset by Coach Saban and his staff.