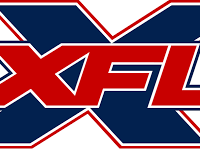 Football fans did not have a long offseason of waiting for the action to pick back up on the gridiron, as the XFL's reboot kicked off this weekend.
The television numbers were larger than many expected from the league. The XFL's opening game between the Seattle Dragons and D.C. Defenders averaged 3.3 million viewers with viewership peaking at 4 million during the final quarter of play. The game was played inside of D.C. United's Audi Field, but Seattle produced the highest local market, according to ESPN's PR department. The Emerald City had 6.4 million viewers tuned in to watch their hometown Dragons in the nation's capital. Fans showed up in force as well. During each of the XFL's four opening weekend games, there were at least 17,000 fans in attendance. In the first rendition of the league, the average total attendance through one season was just over 23,000. The strength was not in the numbers, however, but the enthusiasm each of the home crowds expressed throughout their respective games.
The @xfl2020 on ESPN/ABC is off to a strong start! pic.twitter.com/ZjAzmTLmz9

— ESPN PR (@ESPNPR) February 10, 2020
The league's new kickoff rules caught the viewer's eye immediately. The league intended to cut down on the number of touchbacks during kickoffs, and the mission was accomplished through the opening weekend. Of the 35 kickoffs this weekend, 32 were returned by the receiving team, which accumulates to 91%. During this past NFL season, only 36% of kickoffs were returned.
Though the XFL attracted fans into the stadium, the new league created buzz all over social media as well. The XFL topped Twitter's trending list in the United States on Saturday afternoon, and the team's official accounts did not disappoint either, especially the St. Louis Battlehawks. After the team's 15-9 win over league-favorite Dallas, a video surfaced on Twitter of the Battlehawks' locker room celebration.
Victories taste better with SELTZER.

Let's take a look inside the @budlight seltzer lounge with @nickfitz07 & @Taylor_Heinicke! 😂😂#ClearedToEngage x #ForTheLoveOfFootball pic.twitter.com/lNTfvetaJh

— St. Louis BattleHawks (@XFLBattleHawks) February 10, 2020
The XFL hit a big splash in its first weekend of action in nearly two decades through its marketing and alternative style of football. It was a good first week for the league and Vince McMahon and company will look to keep the train rolling into Week 2.