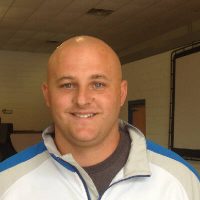 Hixson offensive coordinator Josh Owensby has been announced as the school's next head football coach.
Coach Owesnby held the title of offensive coordinator for the Wildcats the past three seasons. He was given the reigns to the offense after former head coach Gary Murray came to Hixson in 2017. Murray resigned after this season, compiling a 3-27 record during his tenure.
Josh Owensby has head coaching experience on his resume. He led Bledsoe County to a 9-13 record during his two seasons there, and sent the Warriors to the playoffs both years. Bledsoe made the Class AA playoffs in 2015, and defeated Tellico Plains in a bowl game in 2016, finishing 4-7 on the year.
Owensby takes over a Hixson program that hasn't had a winning season since the 2016 season, where they went 6-5 and earned a playoff berth. The Wildcats graduate 14 seniors from the 2019 roster, but return rising senior playmakers Niyikee Logan, Bradley Woodall and D'von Maples. The three talented seniors will lead the Wildcats in year one of the Josh Owensby era.