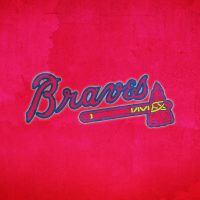 The Atlanta Braves agreed to a one-year, $18 million deal with free agent OF Marcell Ozuna.
The former Cardinals outfielder began his major league career with the Miami Marlins, residing in an outfield composed of Christian Yelich and Giancarlo Stanton. As a Marlin, Ozuna was a two-time All-star, and in 2017, he hit to the tune of a .312 batting average. The 29-year-old posted a .241/.328/.472 slash line in 2019, adding 29 home runs and 89 RBI. The .241 batting average is the lowest season total of his career.
Ozuna and the Cardinals ended the Braves season in the NLDS round of the postseason. Ozuna had a stellar series, hitting .429 and adding two home runs in the five-game series. The Cardinals would win the series, eliminating Ozuna's new team.
Marcell Ozuna will fill the hole of a power bat in the Braves lineup that was made by Josh Donaldson's signing to the Minnesota Twins. Ozuna has hit 148 home runs in his seven year career, which averages to just over 20 big flies each season. The right-handed hitter has hit 23 or more home runs during the past four seasons.