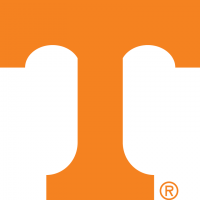 Tennessee trailed the Indiana Hoosiers 22-9 with 10:27 left in the fourth quarter. Jeremy Pruitt's team would storm back, scoring two touchdowns in less than 30 seconds to give the Vols the lead. Tennessee would hold on to that lead, winning their eighth game of the season and the TaxSlayer Gator Bowl crown.
Freshman running back Eric Gray continued his stellar play with 86 rushing yards on fourteen carries and a touchdown. Gray hauled in two passes for 34 yards. Gray's best play of the night, however, was the onside kick he recovered while the Vols trailed 22-16. His 16-yard rushing touchdown would come a few plays later and would give the Vols the lead and ultimately, the win. The Memphis, Tennessee product would earn the game's Most Valuable Player honor.
Jeremy Pruitt's Vols finish the season 8-5 overall and 5-3 in SEC play. After the two early-season losses to Georgia State and BYU, many didn't believe the Vols would make a bowl, much less win one. Pruitt's team was resilient in the home-stretch of the season though, winning five consecutive games to end the regular season. The Vols capped off the rollercoaster season with a Gator Bowl trophy and a three-win increase from year one to year two under Jeremy Pruitt.