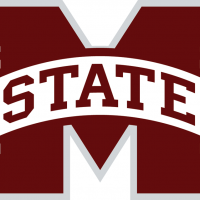 The Mississippi State Bulldogs have decided to part ways with head coach Joe Moorhead. Moorhead was fired early Friday afternoon, ending his two-year stint in Starkville.
Moorhead and the Bulldogs had a horrendous showing in their 38-28 loss to Louisville in the Music City Bowl. That performance and some off-field incidents, including quarterback Tommy Stevens suffering an eye injury after an altercation during practice, would lead to Moorhead's firing.
Joe Moorhead lasted just 26 games in Starkville after replacing Dan Mullen in 2018. He finished with a 14-12 record and 7-9 record in conference play. His team's bowl loss gave State its second losing season since 2009, which was Mullen's first year as the Dawgs head man.
Mississippi State's coaching change will be the 18th in FBS this season, fourth in the Southeastern Conference and third in the SEC West. State joins conference foes Arkansas, Missouri and Ole Miss as the four SEC schools who will have new faces at the helm of their respective programs. Joe Moorhead is the fourth Power 5 head coach who was hired prior to the 2018 season to be fired.