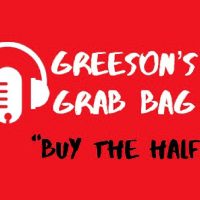 OK, how bad was that start? We went 0-4 out of the gate on our college bowl picks before rebounding. (Well, sort of rebounding; we're 3-5 against the number in these bowl games.)
North Carolina minus-4 over Temple
I feel like this is a spot that Mack Brown will have his team motivated to play anyone — remember the Heels won their final two games of the regular season in blowout fashion to get to 6-6 and bowl eligibility — in this turnaround year. Heck, here's hoping the Heels win so we can watch ol' Mack do his locker room cha-cha-cha.
La Tech plus the 7 over Miami
Skip Holtz > Manny Diaz, who used to be a DC under Holtz at one point. Now know that three of the 'Canes' best defenders are sitting this out and Holtz is 5-0 overall and 4-1 against the number in bowl games. Yes please.
Texas A&M minus-6 over Oklahoma State
Another game that seems bigger for Jimbo than Coach Mullet. And believe it or not the Aggies were sneaky great against the number in the second half of the season before the trip to Red Stick for the Bloody Burreaux Beatdown.
Louisville plus-4 over Mississippi State
Maybe this is a loyalty pick, but I have been entertained by the Cardinals all season, and we like the idea of first-year coaches putting a little more into just about every bowl experience.
Penn State minus-7 over Memphis. Ride with talent here. And James Franklin, especially since with the turnover on the Memphis staff.
Air Force-Washington State "Over" 67.5
Multiple big-play scores? Yeah, we see that, too. Leach calling some crazy formations with linemen spread out wide? Yeah, we can see that, too. Side note: Not unlike realizing the nonsensical nature of "control their own destiny," we are also trying to eliminate "dial up" in terms of calling plays on offense or defense. It is tired.
LSU minus-13.5 "Over" Oklahoma
Let's see what Joe Brady can dial up against a getable Oklahoma defense. (See, it just sounds old and nonsensical. Is there a control board up there with knobs and such? Is it like an old-school TV?) If you can get the first-half line, I like that,, too. Georgia > Oklahoma. LSU hammered Georgia. Sometimes it's just simply math.
Clemson minus-2 over THE Ohio State
This is going to be fun, right? Here's the dividing line in my metrics: Trevor Lawrence has done this exact thing before. Justin Fields is at 80 percent on a balky knee.
This season: 63-51-3 (55.3 percent) against the spread
Bowl season: 3-5 (37.5 percent) against the spread
You can read Jay's 5-at-10 weekdays at TimesFreePress.com