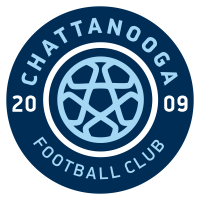 The Chattanooga Football Club recently announced its on-field leadership for the first fully professional season. Long time Chattanooga FC head coach Bill Elliott will move into a Technical Director role with the club, and Peter Fuller, last season's Associate Head Coach, will be taking the reins as Head Coach for the 2020 season.
In the role of Technical Director, Elliott will be responsible for the overall soccer direction for the entire club, including oversight of player recruitment, scouting and season planning. Fuller will be responsible for the day to day coaching, match preparation and player development. Longtime goalkeeper coach Jordan Matheiss has been promoted to full time Director of Soccer Operations, under Elliott and Fuller.
The coaches' new roles will take effect immediately, and both Fuller and Elliott have begun work on the upcoming season.