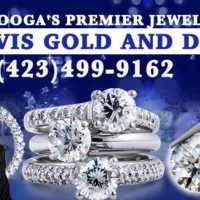 ESPN 105.1 The Zone and Rick Davis Gold & Diamonds are in the giving spirit this holiday season. Fill out the registration form below and you will be entered into a drawing for a one-karat ladies diamond ring valued at $2,400 in your choice of white or yellow gold!
One lucky winner will be selected by random drawing on Wednesday, December 18 and notified via email. The winner will then claim a certificate at Brewer Media Group that entitles them to claim the ring at Rick Davis Gold & Diamonds. A state-issued picture ID must be presented at both locations.
Additional Details
If the winner wishes to claim the prize before Christmas, he/she must do so before 12 p.m. eastern on Tuesday, December 24. Rick Davis Gold & Diamonds will be closed 12/25 – 1/5, so if the ring is not claimed by Christmas Eve, then the ring cannot be claimed until Monday, January 6.