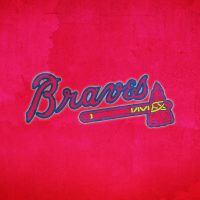 Former Chicago Cub southpaw Cole Hamels signed a one-year, $18 million deal to become an Atlanta Brave next season.
Hamels was sharp in a Cub uniform a season ago, but was riddled by injuries. His ERA was in the 3.00 range before he went on the injured list. The left-hander finished his 2019 campaign 7-7 with a 3.81 ERA and 143 strikeouts.
Hamels is 163-121 with a 3.42 ERA and 2,558 strikeouts in his career, and his 163 wins are seventh among active pitchers in the game. He was tabbed MVP of the 2008 World Series and National League Championship Series with the Phillies.
Hamels is a 14-year veteran who will be accompanied by the likes of young studs Max Fried and Mike Soroka in Atlanta's rotation. Hamels turns 36 on Opening Day of the 2020 season.