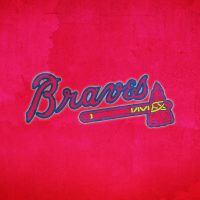 The Atlanta Braves continued their aggressive 2019-2020 offseason after the club announced they had agreed to terms with catcher Travis d'Arnaud on a two-year, $16 million deal. The 30-year-old backstop will be tasked with replacing Brian McCann, who announced his retirement following the NLDS loss to the Cardinals. The former Tampa Bay Ray will also be a nice compliment to fellow catcher Tyler Flowers, who signed a one-year deal earlier this offseason.
Travis d'Arnaud spent his age-30 season with three different clubs; the Los Angeles Dodgers, New York Mets, and the Tampa Bay Rays. He struggled at the plate as a Dodger and a Met, but would slash .263/.323/.459 in Tampa Bay. D'Arnaud added 16 home runs to that line along with 67 RBIs in 2019. D'Arnaud is listed as a catcher, and made 62 starts at that position as a Ray, but he also made 16 starts and played 21 games overall at first base.
D'Arnaud is a .264 hitter in his career, which includes 500 games across 7 MLB seasons.
The Braves have been aggressive this offseason, signing former Giants closer Will Smith and re-signed reliever Chris Martin. Atlanta also re-signed catcher Tyler Flowers and outfielder Nick Markakis this off-season.