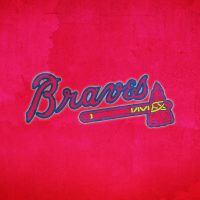 The Atlanta Braves selected the contracts of five players on Tuesday. Elite outfield prospect Christian Pache, catcher William Contreras, right-hand pitcher Jassseel De La Cruz and left-handers Tucker Davidson and Phil Pfeifer were added to the club's 40-man roster.
MLB.com currently has Pache, Contreras, De La Cruz and Davidson ranked inside the Braves top-15 prospects. Pache serves as the crown jewel of the group and is widely-considered to be one of the top prospects in all of baseball.
Christian Pache (OF)
Pache, who turned 21 yesterday, is an elite outfielder and hit .277 (BA)/.340 (OBP)/.462 (SLG) with 61 RBI and 12 home runs over 130-games between Double-A and Triple-A this season.
William Contreras (Catcher)
Contreras is also 21 and hit .255/.314/.354 between Class-A Advanced and Double-A this season. He is the younger brother of Chicago Cubs catcher Willson Contreras.
Jassseel De La Cruz (RHP)
De La Cruz, 22, posted a 3.25 ERA and a .212 BAA across Class-A, Class A-Advanced, and Double A in 2019. The 6′ 1″ righty proved to be yet another viable asset to the Braves plethora of pitching prospects.
Tucker Davidson (LHP)
Tucker Davidson turned heads last season, manning the Double-A Mississippi rotation that included Ian Anderson and Kyle Muller. The south-paw posted an excellent 2.03 ERA in 21 starts. After being promoted to Triple-A Gwinnett, Davidson's ERA stayed strong at 2.84 in four starts.
Phil Pfeifer (LHP)
The former Vanderbilt Commodore spent most of his 2019 campaign in Kissimmee at the Class-A Advanced level. As a Fire Frog, he threw 93.0 innings with a 3.23 ERA. After jumping to Double-A and ultimately Triple-A, Pfeifer threw 41.1 innings combined to the tune of a 2.41 ERA.