GateHouse Live event coordinator Lyndsi Lane joined Press Row on Thursday to promote Flavored Nation, which will take place this Saturday and Sunday from 11 a.m. – 4 p.m. eastern at the Chattanooga Convention Center. The two-day event features 50 dishes prepared by award-winning chefs from all 50 states, signature drinks and entertainment options.
Lyndsi Lane
Press Row – Thursday, October 17
Advanced tickets for adults are $45 per person. Tickets can be purchased on the day of the event and at the door for $55 per person. Tickets include one-day admission, 10 food samples, and six drink samples. Additional sample tickets will be available for purchase at the event. Children's tickets are $15 and include five food samples and will be available at the door for kids 12 and under. Admission only for children five and under is free.
Bring your family. Bring a date. Bring some friends. You won't want to miss Flavored Nation!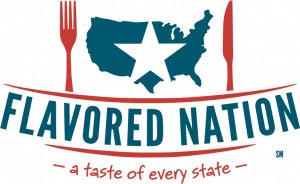 CLICK HERE FOR FLAVORED NATION TICKETS AND USE THE PROMO CODE "ESPN" FOR $5 OFF!