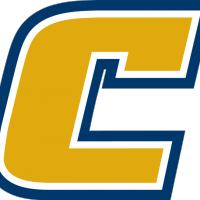 The Chattanooga offense was firing on all cylinders in the 60-36 win over the Catamounts of Western Carolina on Saturday afternoon. Saturday's outcome gives the Mocs (2-3, 1-0 SoCon) their sixth consecutive victory in a conference opener.
The 589 yards of total offense are the most by a Moc offense since October 30, 2004 against then Southern Conference foe Appalachian State. The ground game bolstered the bulk of those yards as the Mocs (2-3, 1-0 SoCon) rushed for 400 yards. It is the second time in over 25 years Chattanooga has reached the 400 yard mark on the ground. 
Three of Chattanooga's offensive weapons eclipsed 100 yards of offense against the Catamounts. Freshman Aliym Ford continued to have the hot hand for the Mocs as he and fellow RB Elijah Ibitokun-Hanks both tallied over 100 yards rushing. Junior wideout Bryce Nunnelly chipped in with 100 yards receiving on just four catches. Nunnelly has shined at the Mocs two victories over Eastern Illinois and Western Carolina with 6 receptions, 200 yards, and two receiving touchdowns. 
Chattanooga will continue their SoCon schedule with a road test against the Mercer Bears (3-2, 1-1 SoCon). Both teams had offensive outbursts this season against Western Carolina this season. Mercer defeated the Catamounts 49-27 in their season opener.
Tune in to Press Row, weekdays from 3-6, on ESPN 105.1 the Zone to hear news and notes on the hometown Mocs.