Dish and Sling TV are dropping all Fox Sports regional networks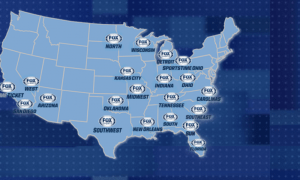 After failing to reach a long-term extension, Dish and Sling TV have dropped all coverage of the Fox Sports regional sports networks, this includes Fox Sports South and Fox Sports Southeast – the television home of the Atlanta Braves.
For those Braves fans who have Dish or Sling TV as their provider, they will not be able to watch the team now or throughout their push for a second consecutive NL East title.
If this extends into October, not only will this limit the amount of potential Braves playoff games you could watch, but also at that point would include the Atlanta Hawks' and Nashville Predators' games.
In a statement sent out by a Dish spokesperson, it said this:
"DISH and Sling has offered the Fox Regional Sports Networks a short-term extension, in an effort to quickly negotiate a fair, long-term deal for our customers. The RSNs offered an extension that would put the new expiration date up against the 2020 Major League Baseball Opening Day. They want to use baseball fans as negotiation leverage, while continuing to get paid in the meantime for sports with lower viewership. Coming to a fair deal is in the interest of customers, not a nine-month extension that simply puts them in the middle again."
Let's hope this gets resolved sooner rather than later, as the real loser here is baseball fans.