Former Vols QB engages in Twitter conversation with Colts QB Jacoby Brissett, answering random question.
Sometimes professional athletes can get bored during the offseason, and in the final weeks leading up to the start of NFL preseason camps, that must have been the case for Indianapolis Colts backup quarterback Jacoby Brissett.
Yesterday he pondered this question aloud on Twitter:
If the sun is hot how is outer space cold ?

— Jacoby Brissett (@JBrissett12) July 10, 2019
Well, among the nearly 2,000 replies to Brissett's question, he got an answer from a uniquely qualified NFL counterpart – Steelers QB Josh Dobbs (who has a degree from the University of Tennessee in Aerospace Engineering).
Space is a vacuum. There's no air.

— Josh Dobbs (@josh_dobbs1) July 10, 2019
Brissett then repsponded to Dobbs.
😂😂😂😂😂 not literally…. I'm weak

— Josh Dobbs (@josh_dobbs1) July 10, 2019
Vols fans didn't miss the chance to have some fun with this as well. Brissett, who spent the first two years of his college career at the University of Florida, took a shot over his lack of knowledge on the topic.
They don't teach that at UofF Dobbs! 😂😎 #GBO

— Rick (@The_Rickipedia) July 10, 2019
The Colts report for training camp on July 25th. Perhaps we will get some more random Q & A's from Jacoby Brissett in the meantime.
---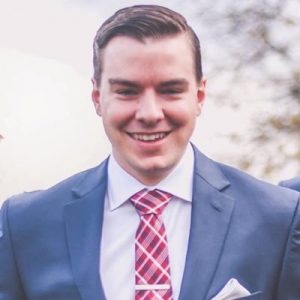 Written by Brooks Carter – Assistant Program Director and host of The Local Zone