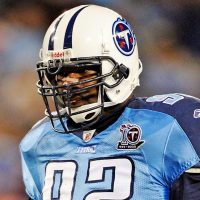 VFL and former Titan Albert Haynesworth announced last night that he has been hospitalized due to kidney failure.
In his social media post below, he talks about his battle with kidney disease and his past brain aneurysm. He is eligible to receive a kidney transplant, prompting people all over social media to call into the hospital to see if they are eligible to donate.
Haynesworth is being hospitalized at Vanderbilt Medical Center. The number to call is 615-936-0695, and hit option 2.