Before every football season begins, one of the most talked about questions is "who might lose their job this year?". Each season brings new expectations based on the previous season and off-season moves. If coaches can't meet those expectations, then their "seat" will grow hotter, and hotter, until they're finally fired and the search begins for the next coach. Who has the hottest seat for the 2019 season? Stay tuned in to this series as we go conference by conference looking at the coaches who are closest to losing their jobs.
---
The Pac 12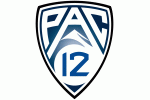 The Pac 12 is just not in a good state as a whole right now. The entire conference has fallen into disrepair, which is disappointing to see with schools that have so much history such as USC and Washington. The fans for these down programs like USC are growing impatient, and expectations for the Trojans and others may be too high for the current coaches to reach.
Kevin Sumlin, Arizona
Arizona isn't exactly a traditional football powerhouse, but that doesn't mean they're going to have much patience after a 5-7 season. Kevin Sumlin finds himself on one of the hottest seats in the Pac 12 after missing a bowl game in his first season in Tucson. At Texas A&M, Sumlin always won around 8 games, but struggled to get more because of in conference competition. Now that he's in the wide open Pac 12, that hurdle should not be nearly as tough. Another year of the same will inevitably lead to his firing, but he should be able to keep his job for now by just a one or two game improvement.
Clay Helton, USC
This may be the hottest seat in the entire country. Yes he has two seasons with more than 10 wins and is 32-17 in four years. This is USC however, a Top 5 national program. 5-7 is never acceptable to fans of that kind of school, and anything even close to that a second year will spell disaster for Helton. Anything less than a Pac 12 Championship appearance feels like a failure for the Trojans at any point in time, but just a couple early bad losses could lead to Helton not even keeping his job that long.
Chip Kelly, UCLA
It's almost hard to remember the times when Chip Kelly was the hottest coach in the college football world. From 2009-2012, he led Oregon to three 12 win seasons, including 2 Rose Bowls, a Fiesta Bowl and a BCS Title game. He left for the NFL with a record of 46-7 (33-3 Pac 12) with the Ducks. Kelly returned to the CFB world last year to coach for UCLA, but his first season did not go so swell. The Bruins finished 3-9 under their first year head coach, and that kind of record at any school will send you to the hot seat fairly quickly, even for a coach like Kelly. UCLA fans will be furious if Kelly somehow can't get to 6 wins this next season, but the administration will likely give him another year to make corrections if that happens.
---
Written by Dylan Vogel, ESPN Chattanooga Contributor