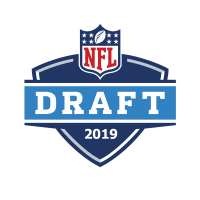 The 2019 NFL Draft is now underway, and the First Round is in the books. In case you missed it or want a recap of what happened, keep up to date here for all of your updates relating to local NFL franchises and SEC players being drafted. You can watch the 2nd and 3rd rounds of the Draft live Friday night at 7pm EST, and rounds 4-7 will begin at 12pm EST Sunday afternoon.
SEC
Mel Kiper and other draft analysts had over a dozen SEC players going in the First Round in their mock drafts. It came at no shock that there were not as many as 14 SEC players selected, but it is a little surprising how few actually were. Drew Lock and Jawaan Taylor are two of the biggest surprising names that have yet to be drafted.
SEC Players Picked 
3rd – Quinnen Williams, Alabama, 49ers
5th – Devin White, LSU, Bucs
7th – Josh Allen, Kentucky, Jags
11th – Jonah Williams, Alabama, Bengals
19th – Jeffery Simmons, Miss St, Titans
24th – Josh Jacobs, Alabama, Raiders
26th – Montez Sweat, Miss St, Redskins
27th – Johnathan Abram, Miss St, Raiders
30th – Deandre Baker, Georgia, Giants
---
Titans
The Titans may have some issues to address on the offensive line and at receiver to create a more explosive offense, but they ultimately chose defensive tackle Jeffery Simmons from Mississippi State. Simmons is the 6'4, 305 lbs, the 4th ranked DT, 16th overall prospect, and was the highest ranked DT still on the board. Simmons does however come with some baggage. While he is a great interior defensive lineman, he did suffer an ACL tear earlier this year, so it's possible he wont even suit up for part of if not the entire 2019 season. Once he is healthy though, he will join Jurrell Casey to form a formidable Titans interior defensive line. Simmons also has a past, being caught on camera punching a woman during a fight she was in with Simmon's sister. The incident took place back before he enrolled at Mississippi State, and he has been to trial for it and pleaded no contest.
The Titans will have another 19 picks to either trade up or see how the 2nd Round plays out. Their first pick didn't blow people out of the water, but it was solid considering the amount of other defensive players being picked and the remaining availability of their other needs. An explosive receiver may be their next target, and Deebo Samuel, DK Metcalf, and AJ Brown are all still on the board. It's very likely these players will be picked up early in the 2nd Round, so don't be surprised if the Titans trade up for one of them.
---
Falcons
Atlanta had quite the forgettable season last year, but much of it can be attributed to an unusually injury plagued defense. At one point in the season, nearly all of the Falcons' defensive starters had missed starts due to injury. They will need to address depth on the defensive side of the ball at some point in this draft, but it was not as glaring as a need because they already have the starters they want. The real need came from the offensive line with Matt Ryan being sacked 42 times last season. To address this, the Falcons selected not one, but two offensive linemen in the First Round; OG Chris Lindstorm from Boston College and OT Kaleb McGary from Washington. Lindstorm is a highly touted guard that performed well at the combine and can play anywhere on the offensive line, but McGary has a lot more questions surrounding him. Scouts have described him as a solid run blocker and a definite starter in the NFL, but one that can only play at right tackle, and has to build up his strength and discipline. Atlanta did trade up to get him, surrendering their 2nd and 3rd Round picks, so there is something they like him.
It's difficult to say what the Falcons will do next with their next pick not being until the 4th Round. They will need players at most defensive positions to build depth, and they can still make another trade to get a player they want, but they could also just wait around and try to find a hidden gem or a simple second string kind of guy in the later rounds.
---
Written by Dylan Vogel, ESPN Chattanooga Contributor