NASCAR driver of the No. 3 Dow Chevrolet for Richard Childress Racing and 2018 Daytona 500 winner Austin Dillon joined Press Row on Thursday, April 25.
After winning NASCAR Rookie of the Year in the Truck Series in 2010, Dillon won the Truck Series championship in 2011, and later the Nationwide Series championship in 2013. He holds the record for most consecutive poles in the Nationwide Series with four.
Dillon has a Chattanooga connection through his wife, Whitney Ward, and references his love of Chattanooga during his interview with David and Jay. Whitney studied at the University of Tennessee at Chattanooga on both a cheer-leading and academic scholarship and graduated in 2012.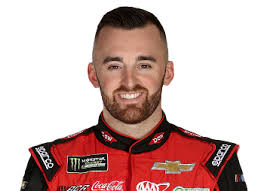 Austin Dillon – Press Row
Thursday, April 25