Following Friday's win vs. Adairsville, the Tigers have now won 37 consecutive region games.
The last time Ringgold High School's baseball team lost a game in region-play was April 11, 2017. Since then, the Tigers have been untouchable in Region 6-3A.
An 11-1 win over Adairsville on Friday night marked the 37th straight region victory for Ringgold, and capped off an incredible 24-6 regular season, winning their 5th region championship in a row.
Thank you Ringgold! Back to work today 3:35 pic.twitter.com/S4HA0cNyLp

— Ringgold Baseball (@RHS_baseball14) April 22, 2019
Ringgold Baseball Coach Brent Tucker joined Brooks Carter on The Local Zone earlier this month, and when asked about the streak said, "The win streak thing… we don't even talk about. We just take it one game at a time."
It is now a streak that will span 4 different seasons beginning next year, as the 2019 regular season has wrapped up.
This senior class has been a part of every single one of those wins, and 4 of the 5 straight region titles. It includes all-state outfielder and Mississippi State signee Andre Tarver, as well as Tucker's son, Holden. It's a group of seniors that Tucker says have meant a lot to him and the program, "I've actually coached some of the kids on this team since they were 6 and 7 years old. Seeing all of them grow individually as a person and as a player has been fun to watch."
One thing that hasn't been fun to watch is Ringgold flaming out in the playoffs. With all the success that the Tigers have enjoyed here in recent years (and a great amount all-time as well), they still have never been able to win a state championship.
Wednesday night's 1st round home game vs. Cherokee Bluff will mark their 27th state playoff appearance. They have now won 19 region titles, had eight Sweet 16 appearances, six Elite 8s, and have finished as the state runner-up five times; but never have gotten over the hump to bring home the hardware.
"That is talked about," said Tucker (in comparison to not talking about the region win streak). "If you keep knocking on that door, soon enough it's going to get answered. I'd love for this team to be the first team that does it, we were close last year."
With a tremendous amount of experience on their side, perhaps this finally will be the year the Ringgold Tigers break through. Their numbers during this run of five straight region titles is simply astonishing.
Ringgold Tigers Baseball by the numbers
37 straight region wins (last region loss was April 11, 2017 to North Murray)

5 consecutive region titles (2015-19)

134-37 record during those 5 seasons, 81-4 record in region play
Recent Playoff History
2015: 2nd round loss to Westminster (series went all 3 games)

2016: Elite 8 loss to Jackson County (series went all 3 games)

2017: Elite 8 loss to North Hall (the eventual state champ, got swept in the best of 3 series)

2018: Final Four loss to Westminster (got swept in a best of 3 series)
Ringgold will be in action Wednesday evening at 5pm, as they host Cherokee Bluff in a best of 3 series in the 1st round of the GHSA AAA State Baseball Playoffs.
---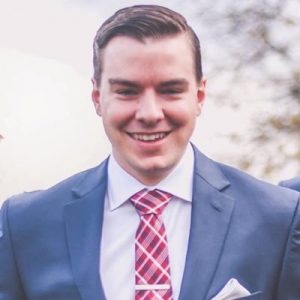 Written by Brooks Carter – Assistant Program Director and Host of The Local Zone (weekdays from 2-3pm on ESPN 105.1 The Zone)