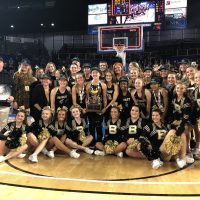 Bradley Central wins their first state championship in 43 years, powered by a last-second, go-ahead three-pointer by Hannah Lombard.
It was the only points Hannah Lombard scored all game, but they will undoubtedly be the most important points of her entire career. Bradley PG Jamaryn Blair (who finished with a game-high 25 points) drove the left side of the lane, before dishing to Lombard who drilled the three-point shot with 1.2 seconds remaining in the game. The shot gave the Bearettes a 46-44 lead.
Following the go-ahead shot, the Bearettes were able to run out the clock and capture the state championship.
Historic day for the Bearettes in the glass house. Bradley Central proves defense can indeed win state championships. Out rebounded 110-67 in three games, but held its state foes to 40 ppg. 22 team blocks is a TSSAA record. Walker had 12. #BestofPreps pic.twitter.com/wS2dgAUUPJ

— Patrick MacCoon (@PMacCoon) March 9, 2019
For Bradley Central, this game was revenge from last year. Houston High School (out of Germantown, TN) ended the Bearettes state tournament run last season, with a win in the state semifinals. It looked as though the Bearettes may be on the ropes again, as Houston went on  a 13-0 run from the end of the 3rd quarter into the beginning of the 4th. This year though, Bradley responded; ending the game on a run of their own, outscoring Houston 9-2 to end the game, and win the state championship.
The TSSAA Class AAA State Champions finished the year with a 34-3 record. Lombard, as well as Anna Walker, and Jamaryn Blair all made the AAA Girls All-Tournament Team.
Your Bearettes are Class AAA 2019 State Champions! We could not have done it without you @THEREALBCNATION! Please join us in a community wide celebration party on Monday, March 18th at 10:00am at "The Jim". Spread the Word! #StateChamps 🏀🏆 pic.twitter.com/Elfl8B1thz

— Bradley Bearettes (@BC_Bearettes) March 9, 2019
---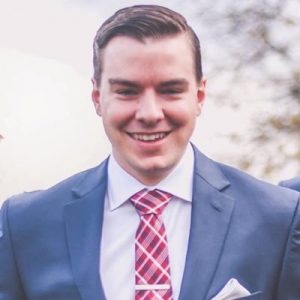 Written by Brooks Carter – Assistant Program Director and Zone Preps Host